Our ramblings and show notes.
HAIL MIGHTY LISTENERS!!!
After a period of illness, we are back, thanks for waiting. And it's our last one before Christmas!
We hope you enjoy our final episode of 2018 and we will see you all in the new year!!
Hope you have an awesome holiday!
Best wishes
The 2Ps
00:02:56 – ON THE HOBBY DESK – Dan talks about his flying chickens…ok Helldrakes. Ben talks about finishing off his Titans.
00:27:57 – GALAXY OF WAR – It's been a crazy few weeks for 40 and we talk about some of the releases!
00:50:56 – INTO THE MORTAL REALMS – We chat about Underworlds and blood bowl.
01:11:47 – HAIL TO THE COMMUNITY- Our usual run-down of community
01:29:48 – JOURNEY TO MIDDLE EARTH- We do a quick rundown of the recent releases.
Titanicus group
Dan Wheelers Mortis engines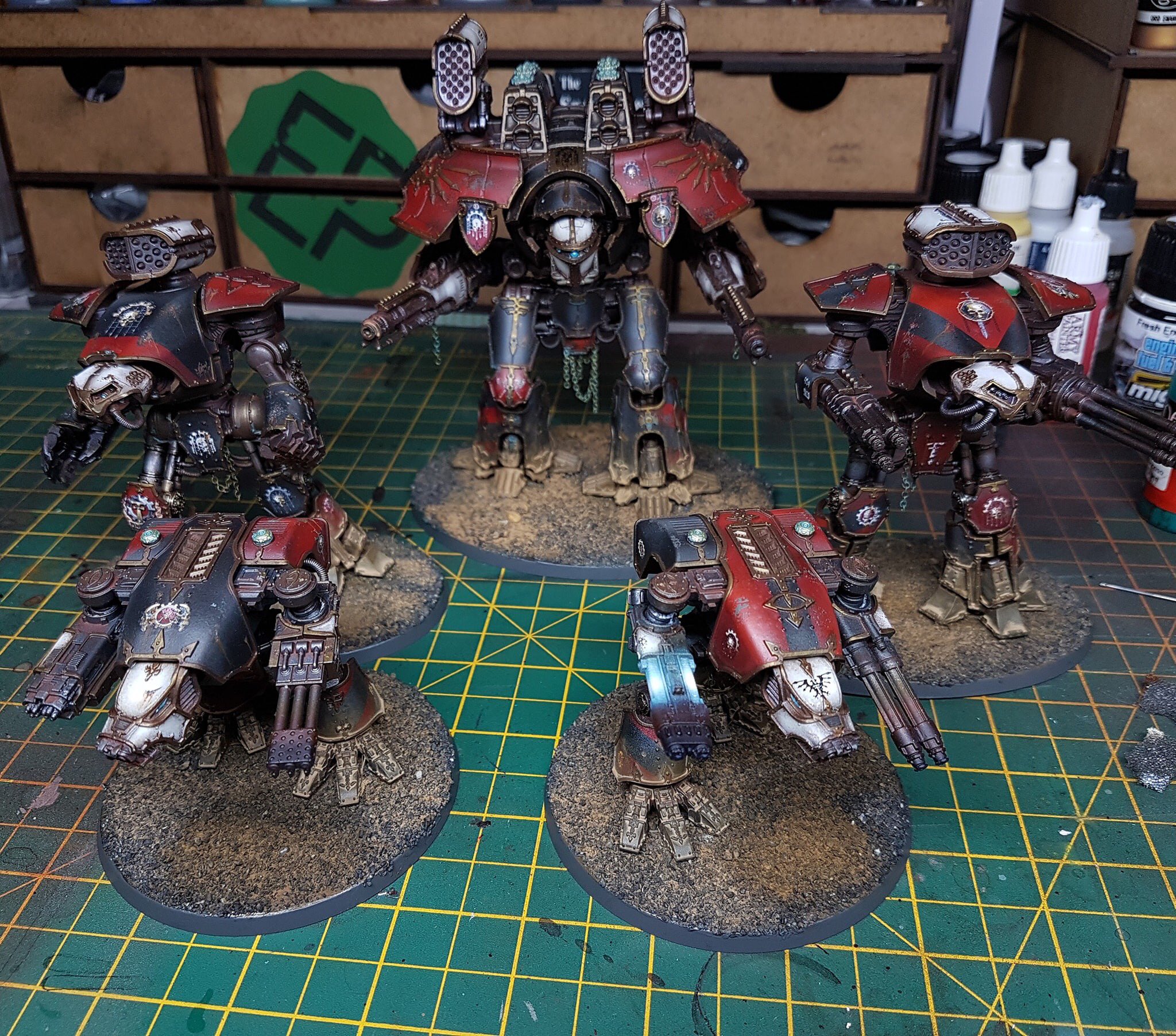 As Normal you can find our events calendar here: http://www.2psinapod.com/community/
The Great British Hobbit League can be found here: https://www.facebook.com/groups/472128942815892/
Terra Games Facebook page can be found here: https://www.facebook.com/TerraGamesLTD/
As you can see these guys have a great venue and this is only a snapshot of the whole thing.
Kirton Games have their facebook page here: https://www.facebook.com/kirtongames/
There venue is also rather cool
And you can find out all you need to know about Bristol Independent Gaming here: https://www.facebook.com/wargaming.bristol.independent.gaming/
And they have awesome shields (and a cool venue :-))
Instagram shout outs go to:
Tommie Soule – https://www.instagram.com/tommie_soule/?hl=en for this piece of awesome
Mike Ingram – https://www.instagram.com/mezgike/?hl=en for this wonderful White Scar
And Darren Latham – https://www.instagram.com/darrenlatham/?hl=en for general awesomeness including his stage by stage of Sigvald as well as a rather cool Arjac conversion
Of course we couldn't forget our own Hobby Page which you can find here : https://www.facebook.com/groups/410235512732490/?source_id=235829583570824
Shout outs this week went to Mike Em with "The Mountain" 
Jon Hammett and a sewerage pipe 🙂 
And Rob Davis with his fantastic Blood Reaver
Ben and I discussed being blindsided by a few awesome releases for the Middle Earth Strategy Battle Game.
Denethor and Irolas
Wardens of Gondor
Gandalf the White and Peregrin Took
Character Series: Thorin Oakenshield and Azog the Defiler